Students' primary demand is to gear up for becoming the Extraordinary citizens of tomorrow. This significant demand of students can be satisfied with the quality education. Their growth parallels the quality of education they are receiving from the Present education system.
The Sikar stimulate the mind of their students and has innovative tools for the betterment of their students. 
The long list of top English medium RBSE schools in Sikar is a great source for them to cultivate a healthy and make their cognitive abilities. Read that list below
English-Medium RBSE Schools in Sikar
Matrix high school in Sikar falls at the top of the English medium best schools in Sikar. The best part of MHS is it has both RBSE and CBSE boards. Moreover, the school offers students a great facility for individual counseling that is quite valuable for increasing students' performance. This is useful for them to work on their weak points and progress.
Main Features –
The school has well-structured classrooms, a green playground, large auditoriums, science laboratories, computer labs, and so forth.

The faculty of MHS is highly qualified that is the best in Sikar.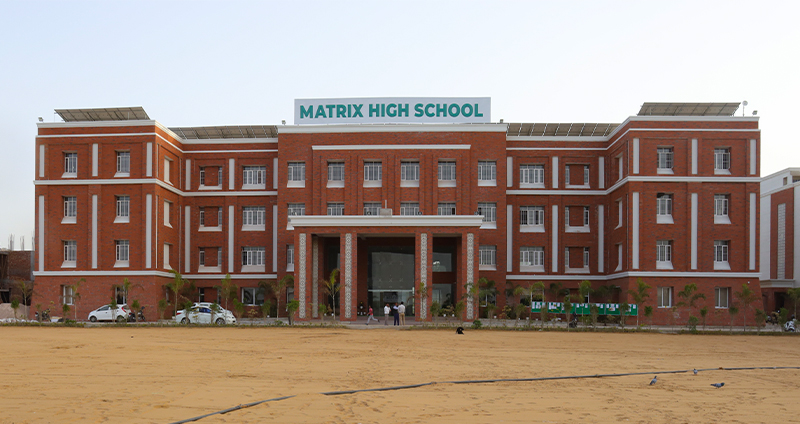 Krishna Vidhya Mandir [KVM]
KVM is another English medium RBSE school in Sikar you found. The beneficial aspect of Krishna Vidya Mandir school includes the CLC as its mother institute. It's going to be a great experience for students who want to study in senior secondary since they share the knowledge with their students in the best communities. The school's management is extraordinary, an impressive factor for parents and students.
Main Features –
The school includes an extra facility for ninth and 10th students for pre-Foundation.

It is an RBSE school that includes core education, transport facilities, a canteen, etc.
Prince school, an RBSE school in Sikar, has well-qualified teachers with impressive facilities for their students. The classrooms and the infrastructure of the school are extremely beautiful. Besides that, the school includes a computer lab, auditorium, library, and swimming pool for their students. Also, the student gets a choice for starting up with a pre-foundation program with its benefits.
Main Features –
The school conducts parent-teacher meetings and functions for better interaction with parents.

The basic facilities are the school includes big playgrounds and sports facilities.
Swami Keshwanand Senior Secondary School
Swami Keshwanand Is a great Co-educational school that includes experienced and trained staff. The best part of the school is it includes a positive environment for students that helps them to learn and grasp things effortlessly. The school staff works for the betterment of the students by teaching them respect for themselves as well as for others. There is engaging infrastructures and convenient facilities for the comfort of students.
Main Features –
The facilities included in the school are a cafeteria, sports, transportation, art and craft, swimming pool and so forth.

The hostel services are also available with the mess for students.
Navjivan science rbse school in Sikar is well known among people due to the number of institutes they have, such as colleges, schools, English medium schools, Hindi medium schools, science schools, boarding schools, and more. Undoubtedly, this school is remarkable in terms of faculties, laboratory, classrooms, and more. Therefore, taking admission to the school will not be a tall order for students who desire to achieve their goals.
Main Features –
NSS has a number of buildings for the students with a different perspective.

It includes wonderful facilities for the students, such as a playground, labs, and more.
Wrap up!
The school provides a place for learning apart from living. Sikar is located in Rajasthan and includes the amazing RBSE schools in Sikar that offer their students extraordinary facilities and knowledgeable faculties. Read the list as mentioned earlier of those schools!