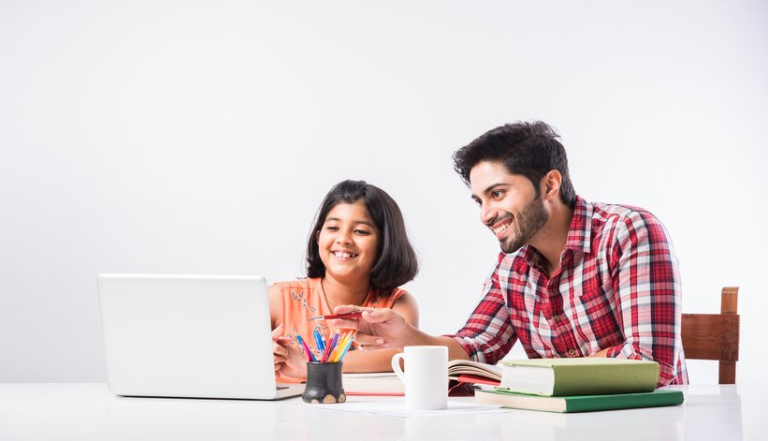 There is no doubt that modern teaching methods are rapidly changing the educational environments in the country. Besides, the modern teaching methodologies are also driving the academic performance of students. And the best example of this is matrix school Sikar. The school has witnessed a 100 percent pass rate in both the 10th and 12th board exams as it focuses on offering quality education using modern teaching methods. Now, let's talk about different modern teaching methodologies employed by Matrix High School.
One of the most used modern teaching methods is PBL-Project-Based Learning. The digital Matrix high school, using the PBL method, helps students to acquire crucial knowledge as well as skills through the creation of projects based on real-life issues. It allows the students to develop better communication skills, critical thinking, and problem-solving ability.
Practical Learning Method
The school has made the learning as practical as it can.  Developing a technology-centric learning environment always motivates students to actively participate in different practical learning activities, such as interactive test sessions, quizzes, and more. This makes students clear their doubts and deal with complex issues confidently.
Collaborative Learning Method
As the best CBSE school in Sikar, Matrix High School always focuses on a collaborative learning style. Under this teaching method, teachers for groups of students can debate on a certain topic, solve their issues, and more. This method helps the students to understand the subject in a better and faster way. Besides, collaborative learning plays a great role in developing social skills in children.
Video Lectures For Complex Subjects
Matrix High School provides its students with video lectures for all the difficult subjects. Students don't have to worry if they miss a class. They can go through the high-quality videos uploaded on the school's website and cover the missed subject or topic. This helps to maintain the continuation. The videos can be accessed using smartphones or computers. This is a major factor that makes Matrix High School the best school in Sikar.
The school has introduced online testing that can help students in different ways compared to paper-based tests. Students are allowed to pick the topics that they want, and then they can take a test to check their skills and preparation level. Well, the best thing is that the platform offers an in-depth analysis for different tests. Using this, students can easily detect their strong and weak areas. Besides, they can check how much time they spend solving one question. Students will become more confident in their online exams. 
Integrative Learning Method
The best CBSE school in sikar always focuses on the integrative learning approach. This learning method focuses on connecting and combining skills and knowledge obtained through the co-curriculum and curriculum. The teacher will link the topics to be taught to other subjects. This method has proved to be very effective in helping students to develop a robust topic. Besides, they will understand the core knowledge.
It can be said that modern teaching methods are perfect for the current education industry, and it helps students to easily cope with today's environment and surroundings. To offer quality education, there should be a perfect combination of skilled teachers and innovative teaching styles. This is what you can witness at Matrix School Sikar.
The school has employed modern teaching methodologies to help the students learn in better ways. Besides, it has helped them to enhance their problem-solving, decision-making, as well as critical thinking skills of the students. So, if you are looking for a perfect school in Sikar that follows a modern teaching style, you can always choose Matrix High School, the best CBSE school in Sikar.