Matrix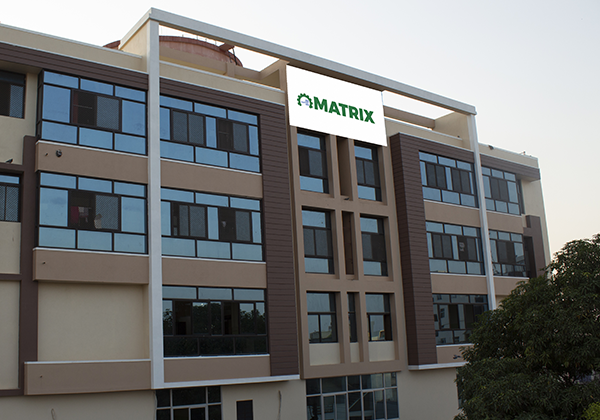 Matrix announced the pre-foundation program for the first time in Sikar and successfully ran this program. A most successful pre-foundation program in Sikar. Matrix's Pre foundation program name is Matrix Edge. Matrix gave the best result in Sikar's history. Many students qualified in NTSE, NTSE stage-2, STSE, KVPY, IOQM, ANCQ, and many more international Olympiads. Matrix students not only qualified for the exams but they secured the topmost ranks in the entire Rajasthan. Now Matrix Edge is the "Compulsory Pre-foundation program" for all students in MHS world school and Matrix High School.
With its approach to the holistic development of children, Matrix High School provides the best overall foundation education to students. All the students who want to appear in NEET or IIT JEE exams in the future are prepared for the coming exams with curated pre-foundation courses at the 9 to 12th level. 
A modern library, test book series, focused faculty, and lots of competition preparation are provided to students. Smart education tools like a virtual library, digital classes, online doubt solving sessions are provided. For a better understanding of the concepts advanced science labs are provided with all kinds of resources. 
A solid foundation for the career of the students is led here. School preparation begins with a thorough understanding of the students through the master faculty. Library access is given in an infrastructure that is made for motivation and positive vibes all around. 
To greatly facilitate the knowledge pooling of the students, a dedicated app for both the students and parents is given. Students can access their track records, assignments, virtual classes, doubt solutions, library, and many other things through the app. Similarly, parents will be able to track the record of students and easily talk to the faculty. Combining technology with education, Matrix provides the best overall education. 
Rank: 1 in Sikar for Pre-foundation

Features –
Expert guidance
Quality Study Material
World-class Management
Result Oriented
Personal Student Care
Digital/Technology Support
Positives – Healthy environment with Expert Guidance
Negatives – Behaviorism should be a part of pre foundation