ALLEN SIKAR NEET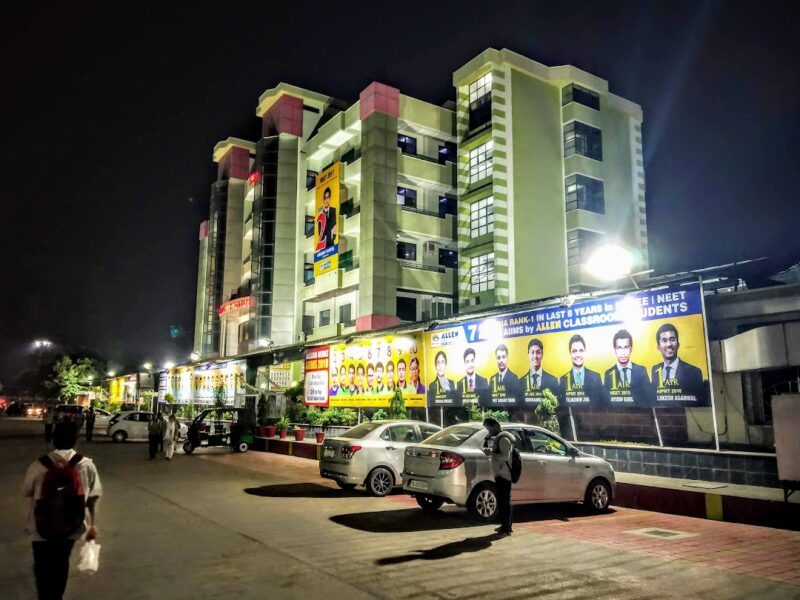 ALLEN has been a name for all the hopes related to NEET cracking in India. They have opened their centers in many cities without losing the quality and impact of their courses. ALLEN Sikar follows in the same footsteps. Toppers interviews, customized course material, foundation courses, regular tests, good teachers, great lessons, and more are provided here.
Allen provides the best NEET results from the time of its inception. Classroom courses for the premedical preparation have always been the top quality of Allen. A dynamic academic environment for the educational experience and skill development at Allen allows students to expose themselves to global leadership. A fine balance between principles and aspiration is maintained through the counseling of masters in the field. 
Regular tests and interactive discussion in well-furnished and good classrooms leads to morale boost and growth in students' performance. A PTM is also regularly held for communication between the faculty and parents. The teaching methodology uses the modern tools of teaching and methodologies that help in building confidence and growth. 
Qualitative academic guidance through faculty and the latest teaching tools enable Allen to secure a good record in giving results in NEET exams every year. They prepare the students for meeting the hard-hitting challenges in their medical careers. A platform developed for the targeted growth of the students in cracking any kind of pre-medical test enables the students to be confident about their abilities. Allen is the biggest name in the country to provide the best preparation for this kind of exam with more than 40 centers across the nation. 
Rank: 3 in Sikar for NEET

Features –
ALLEN Study Material
Teacher's Individual Feedback
Online Classes
Student Portal
Regular Tests
Community Services
Positives – ALLEN Approach
Negatives – Increased Fee